Apple and Samsung accounted for 103% of smartphone profits last year
36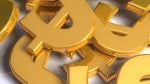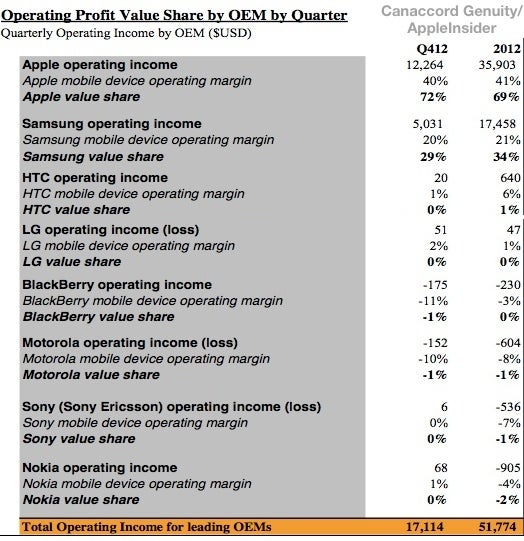 Apple and Samsung combined to make up 103% of the inustry's profits in 2012
Apple and Samsung together are more than making up for the spilling of red ink by other handset manufacturers. The stats show that in 2012, the two rivals together made up
103% of the profits
in the industry. Apple .alone accounted for 69%, the lion's share of the profits in 2012. It was more than double the 34% of the profits attributed to Samsung. Not too many firms in the business of making handsets are also making money. Taiwan based HTC accounted for 1% of the profits last year. Motorola and Sony's losses gave them each -1% share of 2012 profits while Nokia accounted for -2%.
For the fourth quarter alone, Apple's profits represented a whopping 72% of the industry's profits. BlackBerry and Motorola each had a -1% share for the last three month period of the year. Michael Walkley of Canaccord Genuity, the research house behind the math work, sees nothing changing the fact that Apple and Samsung together will continue to account for most of, if not all of, the profits in the industry on a quarterly and yearly basis for the near future.
It should be noted that the stats used in the study are profits before tax and interest payments are made. Known as
Operating Income
or EBIT, the figure is often used for cleaner comparisons between different companies as it eliminates tax payments which can vary year to year and from company to company.
source:
AppleInsider