Apple and Facebook pose a great threat to Internet freedom according to Sergey Brin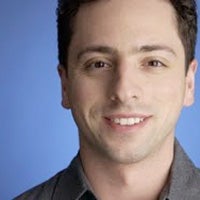 Google co-founder Sergey Brin sat down with The Guardian to discuss threats to web freedom. While he cited threats such as the attempts at censorship and restricted use of the Internet from countries such as China, Saudi Arabia, and Iran and attempts by the entertainment industry to block sites offering pirated material as the most concerning, there is another source that is causing Brin great concern.
Brin said that there are "
very powerful forces that have lined up against the open Internet on all sides and around the world
". "
I am more worried than I have been in the past
," he said. "
It's scary.
"
Specifically, Brin notes that one of those forces is the rise of restrictive walled gardens such as Facebook and Apple. Brin feels that companies, particularly Apple and Facebook, which use proprietary platforms and control user access, will stifle innovation and "balkanize" the web.
Brin also points out that that search engines are not able to acquire information from these sources. "
There's a lot to be lost," he said. "For example, all the information in apps – that data is not crawlable by web crawlers. You can't search it.
"
Some may criticize Brin's comments because not only are his points potential threats against Internet freedom, but they are also threats to a variety of Google's revenue streams, such as its search engine's effectiveness and competition to its Android mobile platform from Apple.
When asked about people's privacy concerns regarding Google and its history of releasing data to US authorities, Brin responded, "
We push back a lot; we are able to turn down a lot of these requests. We do everything possible to protect the data. If we could wave a magic wand and not be subject to US law, that would be great. If we could be in some magical jurisdiction that everyone in the world trusted, that would be great … We're doing it as well as can be done.
"
source:
TheGuardian