Apple affordable 'iPhone Light' and 'iPhone 5S' drawings leak out, trustworthy enough for case makers
39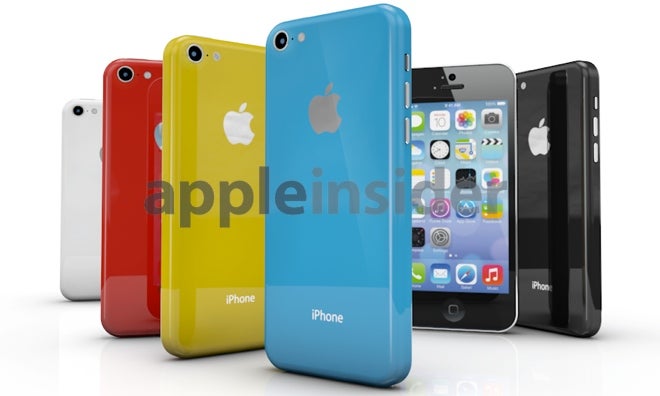 Apple is rumored to be preparing a massive unveiling soon with both an next-generation iPhone, the 5S, and a brand new product that is vaguely referred to as
"the low-cost iPhone."
Officially, Apple has not confirmed any of the two, but unofficially schemes showing exactly how the two devices will look like have leaked out. What's more interesting is that these drawings are trustworthy enough for case makers who have allegedly started manufacturing cases based on them.
First and foremost, you'd notice the new affordable iPhone referred to as
iPhone Light
. Secondly, the two devices look fairly similar size-wise. The new iPhone Light is portrayed as a slightly thicker and larger device, but it still retains that single-handed operation appeal. It will also have a 4-inch display, use the same round home button and have a front facing camera.
The actual form of the iPhone Light will be different though. It'll be only a hair thicker, but to make up it will come up with rounded edges on the back. Button and port locations are to remain the same in the two upcoming devices.
There are no details about the cameras in the two devices, but the
iPhone 5S
drawing does sport a pill-shaped housing suggesting that it'd use a dual-LED flash while the iPhone light only has a single LED flash.
Finally, having case makers use these drawings is definitely some sort of indication about their authenticity. It is not a guarantee, though. In their attempts to deliver cases on day 1 of new Apple launches, case makers like Hard Candy have erred in the past losing tens of thousands of dollars. Take a look and use your own judgment, but do not hesitate to let us know what you think the future for Apple, possibly revealed by this.