Apple adds two new full-screen iAd options for developers
9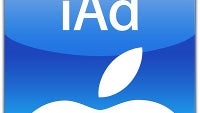 On Tuesday, Apple announced to developers that it is offering two new options for iAds. A full-screen interstitial banner ad will cover the entire screen, as opposed to the traditional banner ad that runs across the top or bottom of the display. The full-screen banner ads do cost more, which makes sense considering the larger amount of real estate employed. These single ads can be static, or used as a transitional effect between two sections of an app.
The other new option for developers is a pre-roll video. This selection costs more than the traditional header/footer and MREC (medium rectangle) banners. The videos are available in aspect ratios of 16:9 and 4:3, and come in 15 second, 30 second, and 60 second blocks. Both new options can be built right into an iOS app by developers
"Now you can deliver highly engaging ads from leading brands. Optimized for your app, pre-roll video and full-screen interstitial banner ads are now available on iOS."-Apple
Unlike previous ad options, which required the user of the iDevice to tap on a banner to make it full screen, the new ads will automatically cover the entire display. In addition, with the availability of iAds in Russia and Switzerland, Apple's iAds network now consists of 16 regions globally.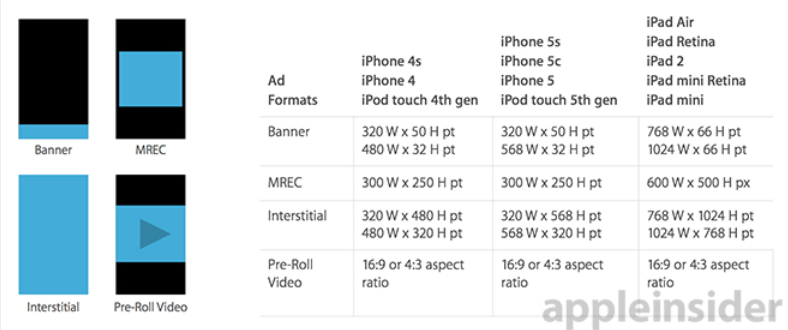 Apple has added full-screen interstitial banners, and pre-roll videos, to iOS apps
source:
AppleInsider