Apple addresses "Masque Attack" concerns - says there's nothing to fear
14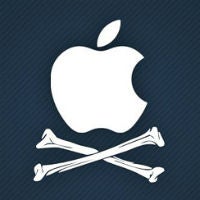 A few days ago, we talked about
Masque Attack
– a way for evildoing folks to install a worm into one's iDevice and mask it behind a legit app, such as Gmail. As scary as it sounds, it still requires users to follow a link, in order to get to a site and download the malware, and ignore a warning prompt, which will inform them that the app that's about to be installed should not be trusted.
Yes, it may sound unlikely to you that anyone would ever follow a shady link and then choose to trust an obviously untrustworthy source, but hey – it's a big, big world, and in it – there are a lot of gullible folks – or just children, playing on their parents' iDevices. Also, enterprise apps need to be installed from proprietary sources, not the App Store, so theoretically – it's possible that a phone could be infected in that manner as well.
So, Apple has now acknowledged the Masque Attack method and has dedicated a page on its support website, citing the dos and don'ts of installing enterprise apps from a 3rd party website. Here's a synopsis: If you see the "Untrusted App Developer" warning prompt – click "Don't Trust" and get the app out of your phone faster than you throw a burning coal off of your lap.
On the matter, Apple told the guys over at iMore:
We designed OS X and iOS with built-in security safeguards to help protect customers and warn them before installing potentially malicious software," an Apple spokesperson told iMore. "We're not aware of any customers that have actually been affected by this attack. We encourage customers to only download from trusted sources like the App Store and to pay attention to any warnings as they download apps. Enterprise users installing custom apps should install apps from their company's secure website.
So there you go kids. Don't go following a shady message that reads "OMG, this game is wayy better than Flappy Bird *questionable link here*" and you should be fine.
source:
Apple
via
iMore