Apple WatchKit officially released to developers, but native apps won't be part of the launch
4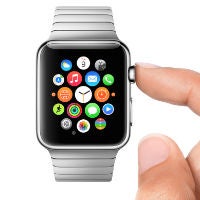 The actual release date for the
Apple Watch
is still unknown beyond the "early 2015" window. There have been a couple rumors, but they are just that for now. Even so, Apple wants to give developers plenty of time to get apps ready for the new platform, and to do that the WatchKit development tools have been released. The WatchKit tools will allow developers to code and test out how their apps will interact with the Apple Watch, but there is a big omission: no native apps. Apple is not allowing native apps at first, but supposedly they will be made available later in 2015.
Developers will have three different options for hooking their apps into the Apple Watch. First is the kind of functionality that you'll find on most smartwatches, especially Android Wear, which will let developers create actionable notifications. This means simple interactions, like letting users respond to messages, or more complex actions like controlling smart home products and more. Second is letting developers add information snippets to the Glances screen, which will be similar to the news and sports cards that pop up on Android Wear. Last will be a Watch App, which will have its own interface and features, but will also be able to integrate with iOS features like Handoff, to easily move from the Watch to another Apple device, or AirPlay.
It also looks like the two different sizes of the Apple Watch will feature different resolutions that developers will need to optimize for, as well. The smaller model will have a 1.5-inch display with a 272 x 340
pixel
resolution; and, the larger 1.65-inch model will feature a resolution of 312 x 390 pixels.
We're hoping to get to see some demoes in the test environment and see how the Apple Watch will work. It's all starting to happen.