Apple TV arrives on Xbox consoles next week
0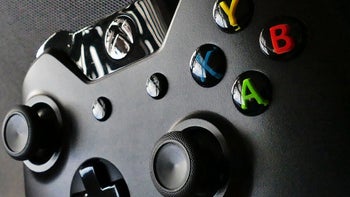 It seems that streaming video services are finding their way to the console world fast. Last month,
Sony announced the streaming platforms that will be available at launch on the PlayStation 5
console (November 12th), and now we have the official announcement from Microsoft too. The big news is, of course, Microsoft's partnership with Apple - the Apple TV app will be available on the Xbox One, Xbox Series X, and Xbox Series S next week.
Xbox owners will have the ability to sign up for the service directly from the Apple TV app, provided they agree to pay the $5/month subscription fee. There's a one-week free trial, so if you're curious you can check the available content before committing to a paid subscription. The Apple TV app will also allow people to access movies and TV shows they've bought from the Apple store over the years.
Just like Sony, Microsoft also confirmed a bunch of additional streaming services that will be available at launch on the Xbox Series X and Series S. There's your Netflix, of course, along with Disney+, HBO Max, Spotify, YouTube, YouTube TV, Amazon Prime Video, Hulu, NBC Peacock, Vudu, Twitch, and more.