Apple SVP Federighi: Touch ID was not intended for multiple users
20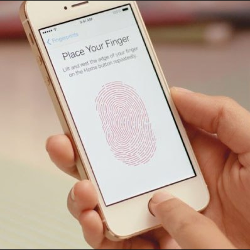 One difference between Touch ID and Face ID (besides the obvious fact that one is a fingerprint sensor and the other is a facial recognition system) is that the former inadvertently supports multiple users, while the latter does not. For the convenience of Touch ID users, multiple fingerprints can be registered so that you can touch the fingerprint button from different angles. This also can be used to allow more than one person to use the same Touch ID enabled iPhone model.
While there are some
Apple iPhone X
users who would have preferred Apple to offer Face ID support for multiple users (such as the husband and wife that trust each other so much, they each allow the other to register their fingerprint on the other's iPhone), this is not in the cards for the foreseeable future. According to a
reddit
post made by Apple's senior vice president of Software Engineering Craig Federighi, Apple continues to focus on Face ID as a single user authentication system.
"Currently we're focusing Face ID on a single user authentication. Even TouchID's multi-finger support was really intended to enable a single iPhone owner to unlock the device with a finger and thumb on both hands, not to enable multi-user authentication. We'll certainly keep your feedback in mind as we consider our plans to evolve Face ID in the future."-Craig Federighi, senior vice president of Software Engineering, Apple
Interestingly, the executive stated that Touch ID was also designed to be used by only one person, who would register the finger and thumb on both hands. The design also happens to allow multiple users to sign-in using their individual fingerprints on the same device. If Federighi is right (and he should know), nothing similar will be available for Face ID, at least for a few years.
source:
reddit
via
BGR