Apple Pay used in fraudulent transactions involving stolen credit card data
41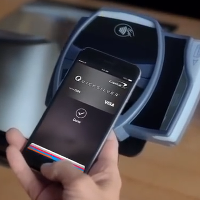 Stolen credit card data has been used in some fraudulent transactions involving Apple Pay, according to a report that was published on Thursday by the
Wall Street Journal
. The Journal says that the data was stolen from retailers like Home Depot and Target. 80% of the fraudulent purchases were for high-priced items bought using an iPhone, at Apple's own stores.
Apple Pay is only a few months old, but has already raised the public's awareness of mobile payment systems in general. Apple Pay accounted for 67% of all mobile payment transactions on the top three credit card networks in the U.S. That level of quick success has led Apple's rivals to concentrate more on their own 'tap to pay services'. For example, Samsung has
just announced Samsung Pay for the U.S. and Korea
.
The banks that issued the credit cards used in Apple Pay are ultimately responsible for making the ripped-off retailers whole. The stolen credit card data is being entered into Apple Pay in lieu of a physical card, allowing the fraudsters to use Apple's mobile payment service to make these purchases. If there is a bright side to this as far as Apple is concerned, Apple Pay itself was not hacked into.
"Apple Pay is designed to be extremely secure and protect a user's personal information."-Apple spokesman
source:
WSJ