Apple Pay to launch Monday Oct 20, adds even more retail and bank partners
1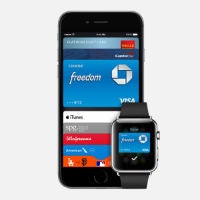 We all knew that Apple Pay would be released soon enough, but we didn't know exactly when the launch would happen. Now, Apple has finally announced the launch date, and has talked about even more retail partners for the platform. There was a leaked memo that mentioned October 18th as the launch date for Apple Pay, but Tim Cook has said the actual date will be Monday, October 20th.
Cook also noted that Apple has been working hard on the partnerships for Apple Pay, and has added support for 500 new banks in the 5 weeks since Apple Pay was first announced. Apple has also expanded the retail partnerships for Apple Pay, and Tim Cook was careful to remind everyone that Apple Pay is not just a tap-to-pay option, but will be used online through a number of partners, like Airbnb, OpenTable, StubHub, and more. It seems that Cook may have been reading many of the articles that note the Apple Pay "partners" have had NFC systems in stores for quite a while now.
Apple Pay will start going on Monday, but you will need to get the
iOS 8.1 update
before it will work on your new iPhone 6 or 6 Plus. So, don't get angry at Target if tap-to-pay doesn't work, if you haven't updated your phone beforehand.
source: Apple
img src: The Verge