Apple Pay adds 26 new banks including Moody National Bank in Texas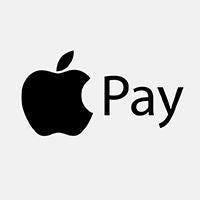 Apple's mobile payment service, Apple Pay, has added 26 banks today to the list of financial institutions that support the service. Besides the number of regional banks added, one of the biggest banks in Texas joined as Moody National Bank is now a supporting member of Apple Pay. The Texas based bank is one the biggest in Texas (where everything is bigger) with branches in Houston, Galveston, and Austin.
Apple Pay has been growing by leaps and bounds, and for Apple it is a source of income that practically drops straight to the bottom line. Apple is believed to receive .15% of the value of each Apple Pay transaction that uses a credit card. And it receives half-a-penny for each debit card transaction assisted by Apple Pay no matter the value. Think about all of the daily transactions that add up to money in Apple's pocket. In case you were wondering, Apple gets paid from the bank involved in a specific transaction.
The new banks added to Apple Pay today include:
Citizens Bank of Cumberland County
Family Horizons Credit Union
Firefighters First Credit Union
First National Bank Arcadia
First National Bank in Staunton
Fort Sill Federal Credit Union
HawaiiUSA Federal Credit Union
North East Texas Credit Union
Northbrook Bank & Trust Company
Northern United Federal Credit Union
Peoples State Bank of Munising
Sierra Central Credit Union
source:
AppleInsider