The Apple Park 'spaceship' campus gets priced among the world's most expensive buildings
13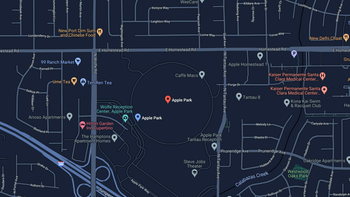 The original Apple Park aerial view image has been replaced upon owner's copyright request.
Back in 2011, with just a few hours warning, Apple's CEO Steve Jobs appeared in front of the Cupertino City Council to pitch the architectural design of Apple's new stomping grounds.
The renders revealed a futuristic circular building, at the same time reminiscing a Roman arena (without the gladiator pit). Steve Jobs himself acknowledged it looks a bit like a spaceship.
The arenalike structure was four stories high, and taking 180 acres of property that Apple has been buying since 2006 north of Interstate 280, mostly from Hewlett-Packard. The new headquarters was supposed to house 12,000 employees, and had been designed by the famous architect Sir Norman Foster. The windows themselves are all curved, shaping the building as a dome, and Steve Jobs defended the project in front of the Council with the following:
I think we do have a shot at building the best office building in the world. I really do think architecture students will come here to see this. I think it can be that good.
Steve Jobs being Steve Jobs, he went and got involved at such a granular level even appearing in front of the small City Council of Cupertino because he viewed what will later be called Apple Park as an integral part of the company's product design that will be showcased all the time before employees, guests and the world during launch keynotes.
Fast forward to today, and the Apple Park "spaceship" campus is all but complete, and Tim Cook has set up tributes to Steve Jobs everywhere. It's been quite an arduous undertaking but the Apple design team has also been intimately involved in the process, and we've already had quite a few high profile events set there, including a Lady Gaga concert.
They say you can't put a price tag on genius, but one David Ginsborg, deputy assessor for Santa Clara county, managed to do just that. He ran the numbers, and deduced the total worth of the Apple Park headquarters to come up to the eye-watering $4.17 billion. That's a bit less than the previously rumored $5 billion price tag to complete, but it's been two years after the grand opening, too.
This, of course, includes everything, from the garden hoses to the computer equipment, but the grand total still ranks Apple's new "spaceship" Park headquarters among the world's most expensive buildings, according to the
Wikipedia
entry.