Apple: Paradise Papers got it all wrong, we are the 'largest taxpayer in the world'
29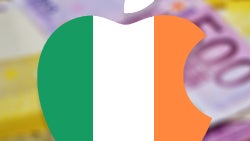 Every time President Trump says he might sit down for discussions with Russian officials or President Putin himself, there is a new leak on tax havens, it seems, shining a light on the perceived Russian connection in the US elections.
It happened with the "Panama papers," and now with the "Paradise papers" just when the Trump administration mentioned he could meet with Putin on the sides of his Asia trip. US intelligence community conspiracy theories aside, there is a lot of collateral damage from releasing a treasure trove of links to tax havens, and one of these is none other than Apple.
Tucked in the millions of documents is Apple's parking of its enormous overseas cash holdings in Jersey, one of the largest Channel islands between England and France, which is, you guessed it, a tax haven for many companies. Needless to say, everyone does this, yet Apple felt obliged to respond to all the noise that stemmed from the Paradise Papers dump on Sunday with a longish press release, which can be summed up in the following entry statement:
Apple believes every company has a responsibility to pay its taxes, and as the largest taxpayer in the world, Apple pays every dollar it owes in every country around the world. We're proud of the economic contributions we make to the countries and communities where we do business.

We're presenting the facts on this page in response to reporting by the International Consortium of Investigative Journalists. Among the inaccuracies in these reports:
The changes Apple made to its corporate structure in 2015 were specially designed to preserve its tax payments to the United States, not to reduce its taxes anywhere else. No operations or investments were moved from Ireland.
Far from being "untouched by the United States," Apple pays billions of dollars in taxes to the US at the statutory 35 percent rate on investment income from its overseas cash.
Apple's effective tax rate on foreign earnings is 21 percent — a figure easily calculated from public filings. This rate has been consistent for many years.
These leaks usually leak to one big nothing in terms of political repercussions, but Apple is extremely sensitive to how the public looks at its business operations, and often comes out with rebuttals of perceived slurs of its image dragged through the media machine. Needless to say, these lead to another round of reporting frenzy, while the issue of tax havens remains, with nobody daring to touch it just yet.