From Fox to Vox: Apple News vows impartial 2018 elections coverage section
12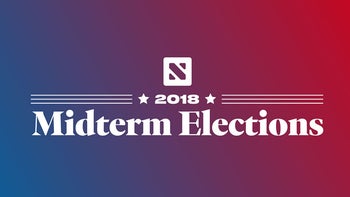 Apple announced today that it will be dedicating a special section in its News app for the 2018 Midterm Elections coverage. Not only will it feature exclusive content, but Apple says it will gun for impartiality, and cover the gamut of opinion pieces, from Fox News, to Vox or Politico.
The exclusive pieces are a dashboard developed in conjunction with Washington Post, called "Election Now," which will focus on primary race stats and polling in a digestible format, as well as a weekly briefing by Axios. The "Races to Watch" curation by Politico is also being developed exclusively for Apple. As per Lauren Kern, editor-in-chief of Apple News:
Today more than ever people want information from reliable sources, especially when it comes to making voting decisions. An election is not just a contest; it should raise conversations and spark national discourse. By presenting quality news from trustworthy sources and curating a diverse range of opinions, Apple News aims to be a responsible steward of those conversations and help readers understand the candidates and the issues.
Last but not least, Apple will be zooming in with an element called "On the Ground," which will explore in depth local issues that are of importance for constituents in swing races.
What do you think about Apple throwing its news coverage hat in the 2018 midterms political
circus
ring?