Apple Music now has 30 million paid subscribers
29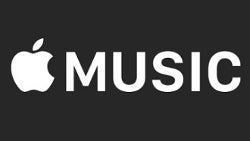 Apple Music executive Jimmy Iovine told industry rag
Billboard
that Apple's music streaming service now has
30 million paid subscribers
. That is up from the 27 million reported in June, and is half as many paid subscribers as the 60 million who pay industry leader Spotify every month for service. In addition, as many as 80 million Spotify users are signed up for the ad-supported free tier of service. Apple does not offer an ad-supported free-level of streaming music. However, the tech titan does provide a one time three-month free trial of Apple Music, which is one thing that Spotify does not offer to its subscribers.
Apple plans on heavily promoting its music streaming service with a new ad in the works for October. A current television spot for Apple Watch, which is all about Apple Music, can be viewed by clicking on the video at the top of this story. As Apple noted during the September 12th unveiling of the Series 3 Apple Watch, giving the time piece 4G LTE stand alone cellular capabilities means that the Apple Watch Series 3 offers its users 40 million songs right from their wrists.
"I just don't think streaming is enough as it is. I don't agree that all things are going to be OK [just] because Apple came into streaming and the numbers went up. Look at the catalog: It's a matter of time before the '60s become the '50s and the '50s become the '40s. The people that are listening to the '60s will die -- I'm one of them. Life goes on. So you have to help the artists create new stuff that they would never be able to do on their own."-Jimmy Iovine, executive, Apple Music
Apple Music will soon be integrated into the Apple Watch Series 3 model and new playlists created for Apple Music will automatically be made available to subscribers' Apple Watch Series 3 timepiece.
source: Apple,
Billboard
via
MacRumors