Apple Music integration allows Siri to play SFX such as farts, lasers, or a booing crowd
7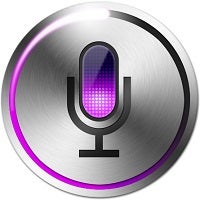 In the past couple of months, we've talked a lot about
Apple Music
, the recently-launched Spotify competitor from the iPhone maker. You can head over to our previous article detailing how
Spotify and Apple Music size up against each other
as well as against all major music streaming services for a detailed and more serious comparison. But as an added fun little note, did you know that Apple Music can do one thing that no other music streaming service can possibly do? It turns out that Siri can access the Apple Music library to play a range of potentially fun, potentially embarrassing sound effects.
Although Siri doesn't have full access to the Apple Music library of sound effects, it was recently discovered that Siri can play, if asked nicely, the following sound effects (in no particular order): fart, sad trombone, a chipmunk laugh, applause, footsteps, a heartbeat, a laser, a space computer, space, ocean, buzzing bees, shattered glass, a booing crowd, pain, and... silence.
To get Siri to play a particular sound effect, tell Siri to "play the sound of...", followed by any of the above. If you're feeling adventurous, test your luck with other searches, you'll never know what you can find!
As with all tech tools, there's nothing wrong with any of them in essence, it's how the user puts the features into practice that matters the most. You can use Siri's sound effects to become a thoughtful or seriously uninspired prankster. The power is all in your hands, obviously, but will you actually use this feature? If so, share your favorite Siri sound effects in the comment section below!