Humor: Apple Music is here!
7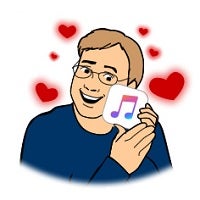 Like any new Apple product or service, it invariably conjures up some emotions in people. The fans love everything, wait in line for days, and carry the banner for all to see. Their polar opposites on the other hand, ridicule and poke fun at the Apple faithful.
Apple Music
is not going to be any different, and if you have been trying out the new service over the past couple of days, it may have evoked a feeling or two as well (not accounting for Taylor Swift).
As with so many features to come out of Cupertino, Apple Music is not "new," per se. Indeed, it is Beats Radio reborn, and some equate it as a less than subtle mirror image of Spotify in many ways. Those issues aside, just like any music streaming service, Apple Music certainly has those great tunes you want to hear, except for many that one band you've always loved.
Then there is the realization of how Apple blends music matching through machine learning and human curation, someone probably knows you like Cindy Lauper and Metallica. The hairs on the back of your neck stood up when you listened in on some old tunes from your childhood, or just as likely, tunes your kid likes (and plays over, and over, and over, and over).
None of this is a problem for the Apple faithful though, they love it. They love the name. They love the logo. They love the experience. They love Apple Music, whether they listened to any of it or not.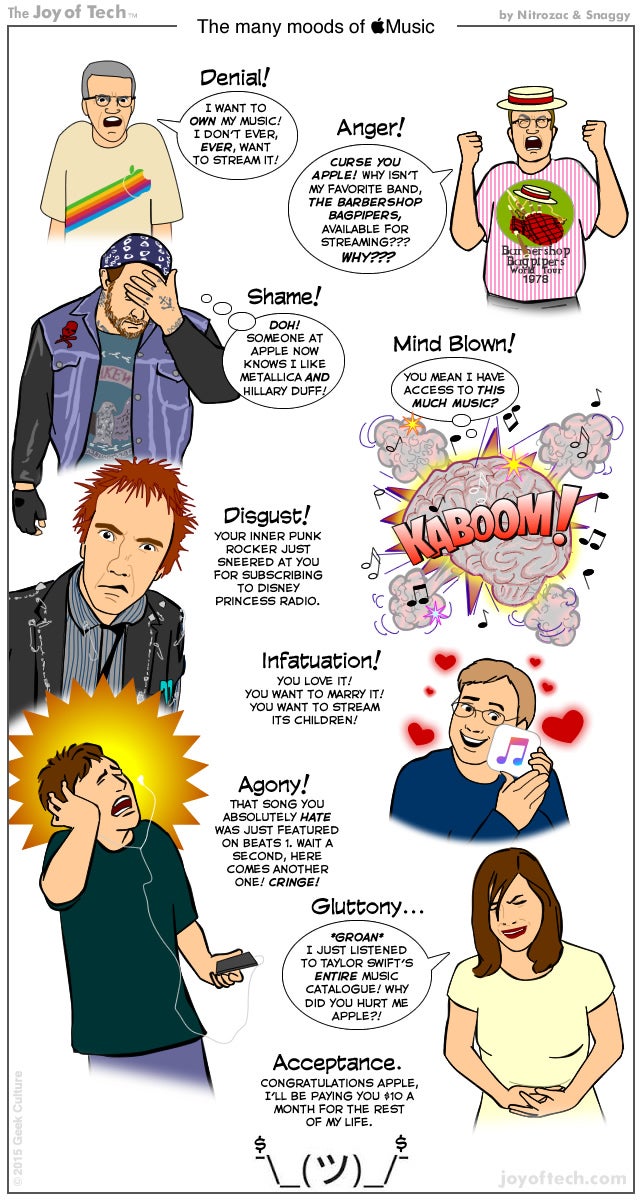 source:
The Joy of Tech