Apple, Google, and MS are under fire in Brazil because of Secret gossip
8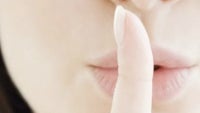 Brazil doesn't pull any punches when it comes to anonymous messaging apps. A Brazillian judge by the name of Paulo Cesar de Carvalho has threatened Apple, Google, and Microsoft with a $8,900 (20,000 Brazillian Reals) fine unless they remove the apps
Secret
and Cryptic from their respective mobile app stores.
The disciplinary measure follows up a proposed action from public prosecutor Marcelo Zenkner who originally called for a ban, claiming Secret and Cryptic are in violation of Brazil's constitution, which prohibits anonymous freedom of expression. Well, it's not like the government completely bans you from venting anonymously online, but the law is designed to protect from cyber-bullying.
Speaking of which, the whole thing basically began with marketing consultant Bruno Machado filling a case because he found nude photos in Secret with overlaid messages that he's HIV-positive. Way to go, anonymous fella! You ruined the party for the whole of Brazil.
So, is Apple putting Secret on its app blacklist? The case might be limited to Brazil's sunny territory, and anonymous apps' moderators might be trying hard to get their users in line, but it seems neither institution can resolve the problem of anonymity bringing out the worst in us.