Apple poaches Google's head of AI
5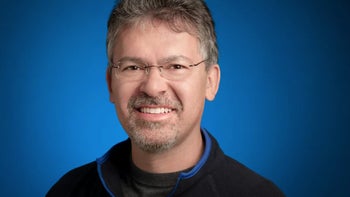 In a rather surprising move announced earlier today, Apple has announced that it has hired Google's ex-chief of search and artificial intelligence, John Giannandrea, who will supervise Apple's machine-learning development and AI strategy.
He will answer directly to Tim Cook, essentially making him a Senior Vice President at Cupertino. The high-ranking talent announced that he was leaving Google on Monday and for a rather short amount of time became the most sought-after high-ranking talent in Silicon Valley, which is currently amidst a shortage of AI-savvy software engineers.
"Our technology must be infused with the values we all hold dear,"
Tim Cook said in an internal company email.
"John shares our commitment to privacy and our thoughtful approach as we make computers even smarter and more personal."
This is a major win for Apple, which has been lagging in the artificial intelligence game for a while allowing its closest competitors to surpass it in terms of innovation and usefulness to end-users. For example, the front face of Apple's AI developings, Siri, is not on par with Google's own Assistant or Amazon's Alexa, not to mention that just about any smartphone manufacturer these days either has or is actively developing an AI-powered smart assistant.
It goes without saying that John Giannandrea, who is of Scottish descent and is usually referred to as J.G by his peers, will definitely be a boon to Apple's advancement on the AI field and will most probably supercharge Siri's capabilities in the near future. The executive has been with Google for 8 years and has been responsible for the integration of artificial intelligence throughout Google's most important services: search, Gmail, and the
Google Assistant
itself.
A big win for Apple that is bound to bear fruit.