Apple's Face ID supplier expects Android orders to grow later this year
11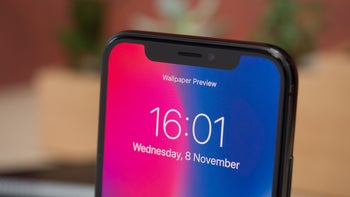 The iPhone X's Face ID system
The supplier of Apple's Face ID optical sensor, AMS, has been having a pretty tough time lately. It missed its Q4 2018 earnings estimates by a significant margin and admitted that it couldn't provide a full-year earnings forecast because the market was so unpredictable. But now, things finally seem to be looking up for the company.
As
reported
by
Reuters
, AMS is expecting a higher stream of revenue throughout the current quarter and expects things to improve drastically as it moves into the second half of the year. A large portion of this renewed optimism is down to the "more stabilized" demand for iPhones that is being experienced at the moment and set to continue throughout the rest of the year. However, Apple's orders aren't the only cause for celebration.
Over in the Android world, AMS already supplies Huawei, and Xiaomi with 3D sensors. These two brands are the second and fourth largest smartphone manufacturers in the world respectively and use the tech on a range of devices including the Huawei
Mate 20 Pro
and Xiaomi
Mi 8
Explorer Edition. But throughout the second half of 2019, AMS is expecting "a growing share of income from Android smartphone makers."

It's unclear at the moment if AMS has obtained orders from other smartphone manufacturers for upcoming fall devices, but it seems likely that orders from both Xiaomi and Huawei will have increased considerably. After all, the two companies have been experiencing pretty high levels of growth and are using Time-of-Flight sensors on an increasing number of smartphones.

Regarding how all of this will affect AMS financially, the company expects revenues to grow by up to 7.7% during the current quarter to $420 million. Its operating margin is also set to increase from 6% to 10% by June.