Apple to Comcast: if you want to sell iPhones, you have to sell iPads and eat the discount
9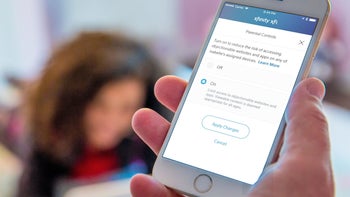 Comcast and Charter are learning the hard way what it means to be in the wireless carrier business. The nation's number one and number two cable television firms have what they called "wireless phone ventures."
Comcast has an MVNO service to subscribers called
Xfinity Mobile
which piggybacks on both Xfinity's large number of Wi-Fi hotspots, and Verizon's network while Charter has it Spectrum Mobile offer using Big Red's network as well.
The cable companies are reportedly
losing money
so far, as they have to pay about $5 for a gig of data to Verizon, but the wireless services complement their other offers and can be packaged as complete solutions to customers.
As if to complicate things further for Comcast and Charter, Apple is now demanding they
sell iPads
and other fruity paraphernalia if they want to be selling iPhones as well. Between them, the two cable companies have about a million and a half subscribers, and if they want to increase that and stay competitive, they have to offer America's most popular phones at some point.
From Comcast, Apple is demanding a $36 subsidy for each iPad, reports
CNBC
, as well as a sales quota for its tablets that hasn't been disclosed yet but is likely to be in the thousands. Charter doesn't have to offer these sweeteners but only because it already has an Apple TV set-top box subsidy agreement with the gang from Cupertino. Cutthroat business indeed.