Apple may have never been the world's most profitable company
6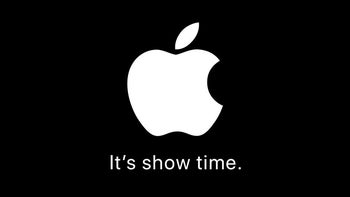 The rising price of oil has not only hurt your wallet's thickness at the pump in the gas station but also Apple's standing as the most profitable company in the world. The world's top phone maker in terms of revenue and margins
has now given way
to none other than Saudi Aramco, the oil giant from the sands of Arabia.
Saudi Aramco bagged the whopping $111 billion of net income last year, buoyed by the rising price of oil, but the reason we are learning this is that the government of Saudi Arabia wants to list the oil giant on a public stock exchange for the first time. Aramco used to be run by Americans a long time ago, but Saudi Arabia moved to nationalize it after the U.S. support for Israel in the Yom Kippur War, and it has been shrouded in secrecy ever since.
Until Monday, that is, when the Saudis posted the financial results of Aramco for 2018 in order to show how serious they are about floating its shares in a public offering. The $111 billion in net profit is a huge bump compared to the $76 billion that the firm notched in 2017 when the price of oil was depressed. It's still way higher than the $60 billion that Apple made in 2018, though.
In fact, the $100+ billion figure is higher than Apple, Google and Exxon Mobil's profits for last year combined which makes one wonder if it hadn't been Saudi Aramco the most profitable company in the world all this time, disguised under a veil of Saudi secrecy. Needless to say, Aramco is in the "old economy" extraction business, not the fickle consumer electronics and software hustle where you have to constantly be on the added value top, but a rank is a rank nonetheless. Still, Apple is the most profitable among the publicly listed companies, and that's a title that no oil company coming out into the stock exchange limelight can take away until it gets listed.