Apple App Store's inconsistency in applying selection policies
11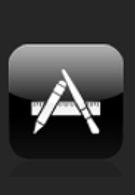 Apple has been in the news lately for a rather unusual reason: developers are criticizing it for arbitrary behavior in relation to approving applications for it's App Store. In a nutshell, Apple has been rejecting submitted applications for subjective reasons. For example, "Pull My Finger"was rejected on the basis that it was of "limited utility", which, while true, is equally true of many other applications currently available on the App Store - while "MailWrangler" was rejected on the basis that it "duplicates functionality", even though it provides what we would regard to be improvements over the original application.
What makes this worse is that after a month or so of (ignoring) such criticism, Apple has actively tried to muffle it's critics via legal means - by sending "remainders" about it's developer's NDAs.
Expecting a closed ecosystem operated for profit to have fair and consistent rules may be somewhat naive, but the extent to which developer discontent has crystallized might actually cause Apple some discomfort. While the App Store has made it somewhat easier to acquire software for the iPhone than for any other smart phone - the
Android Market
is coming soon and could become a serious alternative to the App Store.
sources:
Arstechnica
and
Tech Crunch