The dream has come true: T-Mobile G1 with Google
34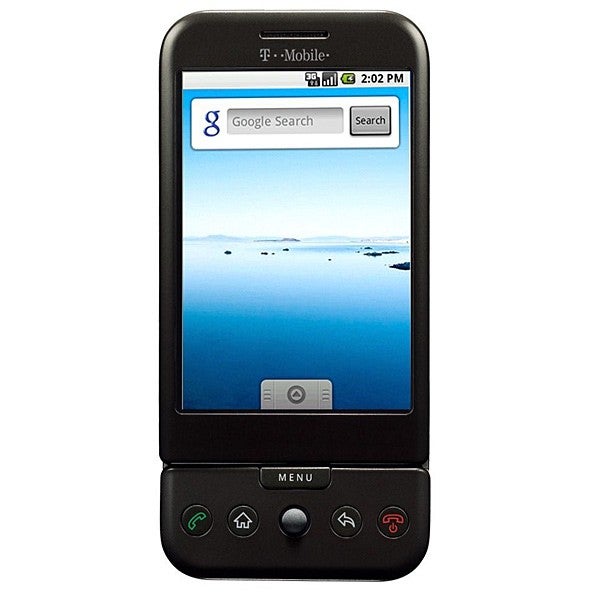 No more speculation, Android and the
G1
are here. T-Mobile and Google officially announced the device at their press conference in NYC this morning, and here are the dirty details. It will be available for $179 on contract with a voice and data plan, and will launch on October 22. A"limited number" of existing customers can order the device today andhave it delivered on launch. The G1 will come to the UK in November,and be available across Europe in 1Q 2009 including Germany, Austria, Czech Republic and the Netherlands. Unfortunately the device will be SIM-locked to T-Mobile, but keep in mind that, unlike the iPhone, the G1 is merely the first Android device, not the only one.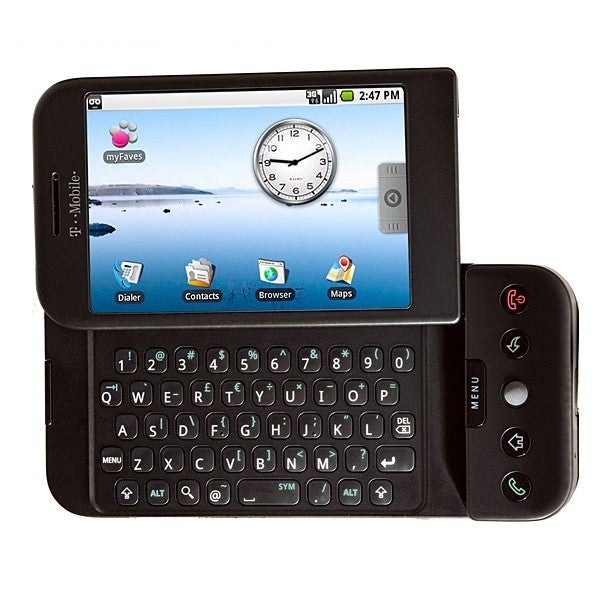 The device is quad-band GSM and dual-band UMTS, and features Wi-Fi as well. T-Mobile will have 22 3G markets at launch, and 27 in November covering "all major metropolitan areas." Its browser is WebKit based; when prompted they said it could be referred to as Chrome lite, but in reality it shares the same code base (as does Safari, Mobile Safari and the Sybmian browser) though is a different browser optimized for Android and the small screen. There is no desktop sync application, but the device will synchronize with Google applications such as Google Calendar, GMail and GTalk over the air. For the first time there will be online presence indicators with GTalk in the phonebook; AIM, Yahoo Messenger and Windows Live will also be supported though there was no mention of phonebook presence. GMail will be push, POP3 and IMAP will be supported for other mail services. The GMail application is "robust," and similar to the web version with threading, labels and archival.
Out of the box the G1 is capable of reading Word, Excel and PDF documents, though there is no editing capabilities. Exchange is not currently supported, but they were quick to point out that Android is open and there is nothing stopping a third party developer from bringing that functionality to the phone. When the G1 is released Google will make the entire OS available, and no doubt it's strength will be the support of developers.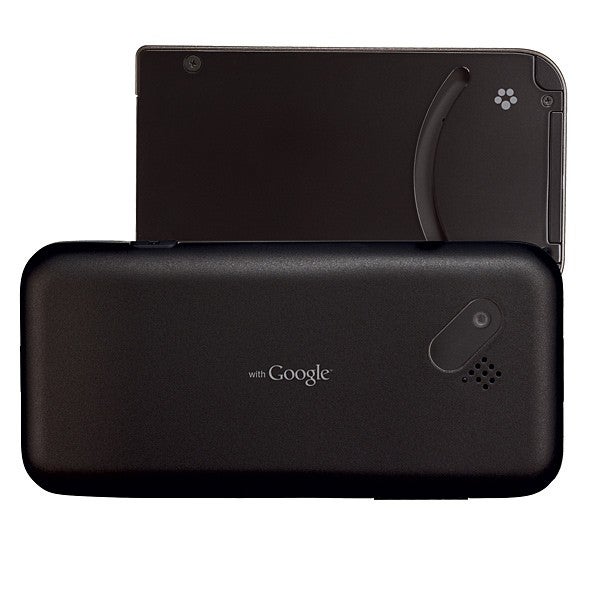 Android Market will house third party applications. Unlike the iPhone, applications will be able to run in the background, which will allow the user to be on the web while listening to music and receive an IM from a friend, for example. Speaking of music, Google and Amazon have teamed up to bring their MP3 store to Android, and users can purchase tracks directly on the phone. Again undercutting Apple, Amazon's 6 million DRM-free tracks run $0.89 and albums range from $6.99 to $9.99. Users can search, sample and purchase music while on the cellular network, but downloading can only be done over Wi-Fi.
Other features include a 3 megapixel camera, which from the looks of things will be integrated into many exciting apps. There is a dedicated search button on the QWERTY keyboard, and its function changes based on where you are on the phone. For example, if you're on the web it will bring up web search, but in your phonebook it will search your contacts. YouTube will also be integrated into the device, and we'd expect the user to be albe to upload videos directly to the site from their device. MMS is supported, and users will eventually be able to upload pictures directly to their personal blog.
Data pricing will run $25 for unlimited web and limited messaging and$35 for unlimited messaging, a bit steep but better than $50. This is T-Mobile's pricing, and it will be interesting to see what Sprint, who currently offers a $30 package for unlimited everything else (including navigation, TV and more,) will do when they launch Android devices in the coming months. There will be no tethering with the G1, though it wasn't clear if that was a limitation of T-Mobile, the device or the OS.
Let the revolution begin.
T-Mobile's G1 site
HTC's G1 site