Appeer is an 'organic' app reccomendation service that shows you which apps people like you are using
1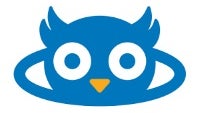 Appeer is a new Android app that just showed up in the Google Play store. Appeer helps you find apps you, very probably, want. The app combines information it has learned from you - the apps you've installed and engaged with the most, along with data from people with app tastes similar to yours - to deliver automated, word of mouth style organic app recommendations. Pretty cool, huh? Its creators swear you'll never receive a paid recommendation in their app, which is a noble goal.
More precisely, Appeer looks at your app inventory and those of people similar to you. If 3 or more of those people have an app you don't have, said app is recommended to you. You can also follow people yourself. If you see somebody you think would be a good source of recommendations, you can follow them. We never override any manual follow with an auto-follow.
Appeer uses feeds of cards to show you which apps were recommended. It also allows you to export your app inventory in 4 formats: Plain Text, HTML, Markdown and Market URL.
Unfortunately, the app seems to be experiencing some launch hurdles at the time of writing - namely, it takes quite a while to process your app inventory, and in our case, it didn't deliver recommendation immediately, which is a bit puzzling - nomatter what app you install, you always expect it to work (or just come up with something, whatever it is) right after you install it. But we're sure Appeer has potential - its developers' hearts are certainly in the right place!
| | |
| --- | --- |
| Developer: Appeer | Download: Android |
| Category: App discovery | Price: Free |