Another sad Broadway tale; Patti LuPone takes phone away from texting audience member
17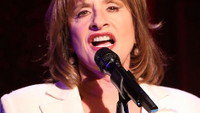 Just yesterday, we told you the story about a person who was attending the Broadway show "Hand of God." Just minutes before showtime,
he climbed on stage to plug in his phone using a fake outlet
that was part of the set. There must be something wrong with the water supply in New York City because yesterday, another smartphone user was the subject of ridicule in a Broadway theater.
Legendary Broadway star Patti LuPone ("Evita") grabbed a smartphone from an audience member who was texting during her performance on Wednesday at Lincon Center. LuPone is appearing in a comedy called "Shows for Days" and had just started the second act when the disruptive handset was snatched away from its owner. LuPone held the phone until after the final curtain, when she returned it without incident.
"We work hard on stage to create a world that is being totally destroyed by a few rude, self-absorbed and inconsiderate audience members who are controlled by their phones. When a phone goes off or when an LED screen can be seen in the dark it ruins the experience for everyone else. I am so defeated by this issue that I seriously question whether I want to work on stage anymore."-Patti LuPone
The 66-year old performer has been involved in two other run-ins involving rude audience members. Back in 2008, LuPone stopped a performance of "Gypsy" when a member of the audience continuously snapped pictures during a musical number. Earlier this year, while performing at a cabaret at New York's 54 Below, LuPone told an audience member to "
Shut up!
"
source:
NYPost