Angry Birds Transformers might be an endless runner, judging by its first official teaser trailer
7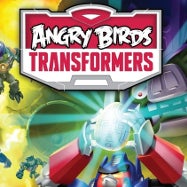 Just over a month ago, it became clear that Rovio teamed up with Hasbro and is prepping a brand new Angry Birds title.
Dubbed Angry Birds Transformers
, it will undoubtedly ride the wave of popularity that Michael Bay's latest Transformers flick caused.
The particular genre of the mashup is yet unknown and given Rovio's latest trials into different game genres, it is highly possible that the developer of the wildly-popular franchise might surprise us once again, just as it did with the Angry Birds Go! racing game and the Angry Birds Epic turn-based RPG.
For those impatient to know more about Angry Birds transformers, Rovio released the first official teaser trailer of the game at this year's Comic-Con event in San Diego, California. The brief video does not contain any actual gameplay footage, but it gives us several solid hints about the possible genres of the Transformers-centric title.
From the looks of it, we can guesstimate that Angry Birds Transformers will be a mix between a racing and an endless runner game. Players would probably have to evade heavy enemy fire and switch between the two forms of their Transformers. The gameplay also reveals that we can end up witnessing the metallic birdies team up with their archenemies, the bad piggies, for the sake of survival.
Check out the trailer below and feel free to share your thoughts about it.
source:
Rovio
via
Pocket Gamer