Angry Birds Space to arrive on Windows Phone, Nokia getting some exclusive apps for Lumias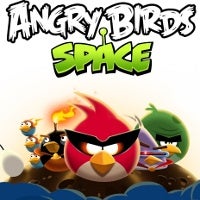 Angry Birds Space
has broken some download records since its initial launch, but the epic battle of birds and pigs in space landed only on iOS and Android, and not Windows Phone. Rovio now plans to change that and port the title to Microsoft's platform, which is good news for the platform that is struggling to gain traction among users. PayPal will also bring a new app to the platform as well as TIME Magazine.
On the other hand, there is
Nokia
, really trying to differentiate itself in the Windows Phone world with the Lumia series, and now it adds a couple of exclusive titles to the mix hoping to further boost its sales.
In June, Nokia Lumias are getting PGA Tour exclusively, GroupOn (exclusive for 6 months) and some Angry Birds-themed content, but we don't know exactly what yet.
Also, the existing ESPN app will add tennis and NASCAR scores, as well as news from the 2012 Olympics.