Angry Birds 2 hits app stores on July 30: "the mother of all sequels"
5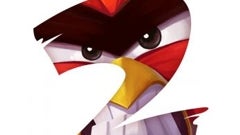 The very first Angry Birds game was released in 2009, when Rovio was just another little-known company that developed game after game without really making a splash. Launched as Rovio's 52th title, Angry Birds became a hit in 2010: by the end of the year, over 12 million copies had been downloaded. Since then, more than 10 other Angry Birds games have been released, most of them being very successful. But now it's time for what Rovio is calling "the mother of all sequels": Angry Birds 2.
That's right, a new game called Angry Birds 2 is coming soon: on July 30, to be exact. According to Rovio, that's the day when the brand new game will hit app stores worldwide (Apple's App Store and Google Play Store are definitely included here, but we're not yet sure about other app stores).
We don't know exactly what to expect from Angry Birds 2, but we're seeing that all the already-famous birds will be included in the game. You can check out the game's official website at the second source link below, plus a very short teaser video (in the following slideshow) featuring... real pigs?
Rovio will
unveil more about Angry Birds 2 on July 28
- two days before the game hits app stores. Who's looking forward to playing the new game and seeing what it's all about?
sources:
Rovio
,
Angry Birds 2 website