Android version of The Weather Channel is updated with new UI
1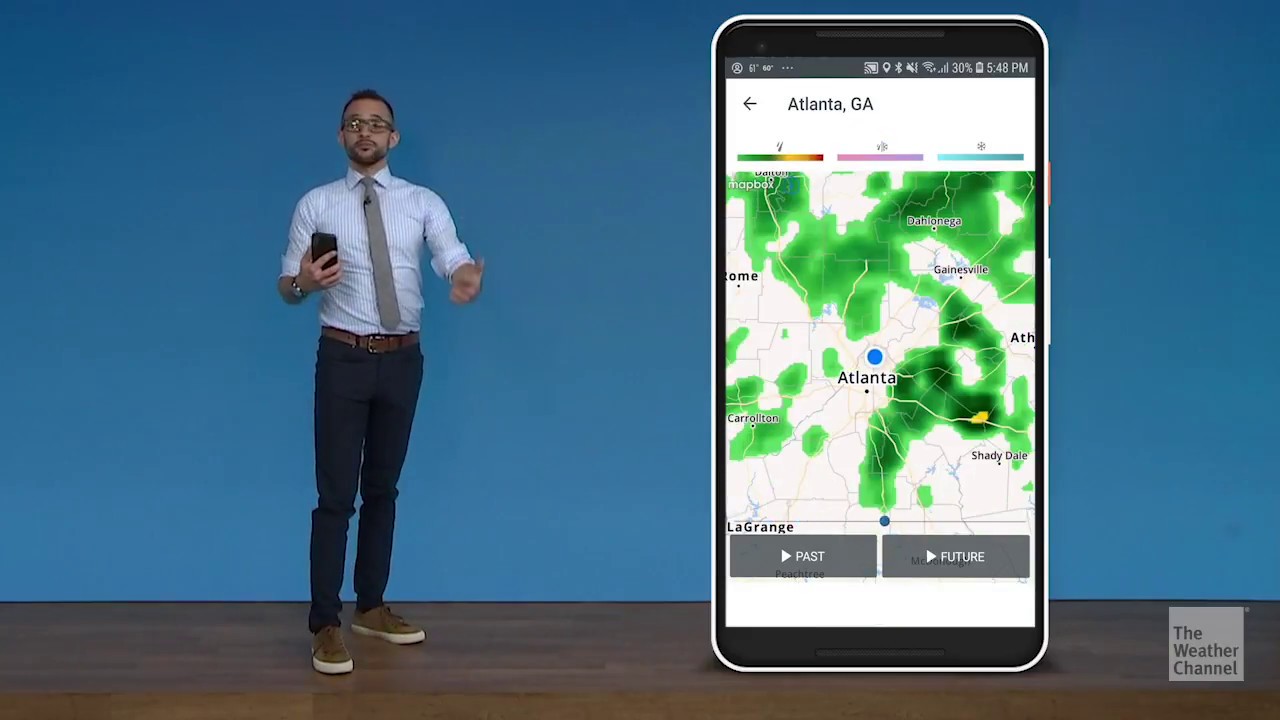 The Weather Channel app for Android
has been updated, starting with a new look for the home page. At the top of the home page you'll find your local weather information. The background at the top of the home page will change to reflect the current weather conditions. As an example, if you're experiencing some severe weather at the moment, the background on top will be red. Underneath you'll see a graphic look at the forecast.
You can also use a toggle switch to enable an alert that will notify you when your weather is about to change. On the bottom of the app are controls that will allow you to see your local radar, watch some of the video content from The Weather Channel see an hourly forecast and a daily forecast. Swipe up from the bottom to see a detailed look at the weather including the wind speed, humidity, dew point, barometric pressure and the UV Index.
Continue scrolling up and you'll see if the weather in your area is good for running, whether the pollen reading is high enough to affect your allergies, the status of the tide and whether there is a cold and flu epidemic in your region. An air pollution reading also appears, followed by a page of weather related news.
You can check out the video about the update, found at the top of this article.

Recommended Stories