Android users more likely to get lucky on the first date
47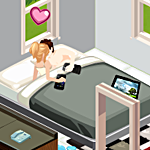 These surveys sure can be fun – earlier this week we reported on findings that Android owners are more likely than other smartphone users to "multi-task" with their devices
when sitting on the commode
. Today an even more "vital" set of research findings has been made public: the dating habits of smartphone users! According to a poll,
Android users are more likely to get lucky on the first date
than owners of other flavors of smartphones.
The study was conducted by Zoomerang on users of the dating site Match.com. They found that 62 percent of Android users got their freak on during the first date, while iPhone users trailed at 57%, and BlackBerry users failed to hook up on more than half of their first dates (48%).
Interestingly, BlackBerry users were the most likely to drink on their first date – 72% of BlackBerry owners admitted to imbibing on initial romantic forays. Perhaps that explains
this
headline from last year? Another study found that BlackBerry owners made more money, so it's possible they can simply afford to buy drinks more often. Or perhaps they turn to alcohol more quickly when it became clear that their dates weren't progressing at the same rate as their iPhone and Android brethren.
It's important to note that these statistics are correlative, not causal.
If you aren't finding the success you hoped for through a dating site, ditching your
BlackBerry Torch
for a
Galaxy Nexus
won't actually improve your odds of first-date nookie.
All fun aside, the survey also provides a handy warning – whatever smartphone you're rocking, remember to pry your attention away from it during a date – it turns out people don't like to be ignored, regardless of what mobile operating system you use.
source:
Canada.com
via
Android Authority