Android tablet for kids heading to Toys R Us
17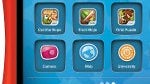 Hitting shelves at Toys R Us retailers sometime in the next few weeks is an
Android-powered tablet called Nabi
that will help kids with their math and reading skills as well as give them access to the Nabi app store that features over 500 child-oriented applications.
The Nabi isn't the first computer-esque device created for kids but it is certainly one of the most advanced.
Toys R Us
has teamed up with an application developing company known as
FUHU
that is known for developing an array of education applications.
The Nabi features a
7-inch display
. It is powered by a
dual-core 533MHz processor
and comes with 4GB of internal storage. You can web browse on this tablet and you can even playback video in full 1080p HD. There is front facing camera so the little tykes can take photos of themselves or video chat with their Nabi-packing friends up the street.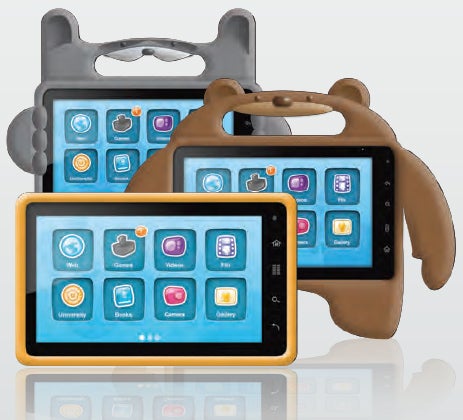 Pre-loaded on this tablet is the
Nabi App Store
which will give the kids access to over 500 child-oriented applications. The tablet will also be able to give children access to the
Fooz Kids University
which is a program that will help them with more than 22,000 math problems. There are also a bunch of creative, interactive and e-book type apps on the tablet to take advantage of.
For all the parents out there, a password can be entered into the Nabi that can allow it to be used as a fully operational Android tablet. So it really offers a little fun for everyone.
All in all the Nabi sounds like a pretty attractive holiday gift. It seems to offer a nice mix of fun while helping educating the little ones. They are up for pre-order now for the cost of
$200
at Toys R Us. The Nabi is expected to ship the first week of December, insuring that you have it in time for the holidays. Is anybody going to consider picking up a Nabi?
source:
Electronista