Android remains top US smartphone platform, grows even stronger worldwide
28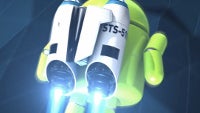 Android remains the most popular smartphone platform in the United States
, and it has raised its share in most parts across the globe, according to latest research from Kantar WorldPanel for the three months ending in June 2013.
Android's market share slipped just a tiny bit in the United States, where Apple remains a close runner-up. Still, Android holds 51.5% of the US market, while the iPhone has 42.5%.
Across the globe, though, Android has continued its explosive growth. As major Latin American markets are massively quitting BlackBerry and Symbian, Android is easily eating up their share and its growth pace is simply tremendous. In the world's largest smartphone market in China, Android continues to grow its share and clearly dominates the landscape. The same is true for some European countries like Spain where Android has the incredible 91% of the market.
The picture is the same everywhere -
BlackBerry and Symbian are fading out, and their share is mostly taken up by Android
. Apple's iPhone is also growing, but at much slower pace.
Microsoft's Windows Phone enjoys some success in certain countries, but in others it only continues to lose marketshare. Europe's France is probably one of Windows Phone's most successful territories, but in the largest markets like China, the United States and Germany Microsoft's platform is either falling or up only very, very slightly.
source:
Kantar