Android model citizens: the Samsung Galaxy S6 and S6 edge specs review
16

Introduction
The Samsung Galaxy S6 and S6
edge
are products you will be hearing a lot about throughout the next 12 months. They are Samsung's flagship smartphones for 2015, which means they were designed and spec'd out to make huge sales and get the Korean company's mobile division out of the murky waters the Galaxy S5's underwhelming performance left it in. With hardware curiosities from the likes of an extremely sharp Quad-HD display, or the Samsung-fabricated Exynos 7420 processor, the Galaxy S6 and S6 edge are beasts worthy of a careful study. But we will do this in our full review when we get the chance. Until then, we'll introduce you to the key elements that define 2015's Android model citizens. Enjoy!
Design
The Samsung Galaxy S6 and S6 edge are remarkable in that, for the first time ever, devoted Galaxy S owners won't be touching flimsy plastic in their hands. They will finally get to know what a blend of premium materials feels like, as the Galaxy S6 is obsessively crafted from metal and glass. Covered in tough Gorilla Glass 4, and reinforced with a sculpted, sturdy aluminum frame, the smartphone may look safe, but it also looks the part of a flagship. Not only is the Galaxy S6 and S6 edge as premium as it gets, but it will also come in a four lively colors. And with dimensions of 5.64 x 2.79 x 0.27 inches (143.3 x 70.81 x 6.8 mm), this guy won't sit in your hand any worse than the
iPhone 6
does! The Galaxy S6 edge is basically the same, but its screen gently curves to its sides, making for a flowing, liquid look to the phone!
Samsung Galaxy S6 official images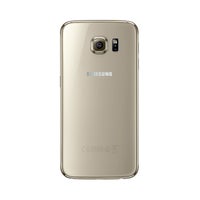 Display
The Galaxy S6 and S6 Edge are rolling with the very best today's mobile display technology has to offer - a Quad-HD (1440x2560) resolution AMOLED display that packs a whopping 3,686,400 pixels on its panel - one that's 5.1 inches by diagonal! This results in a mind-boggling
pixel
density of 576 pixels per inch. With the Galaxy S6 and S6 Edge, Samsung's giving everyone more display and more pixels for their money than anybody else right now.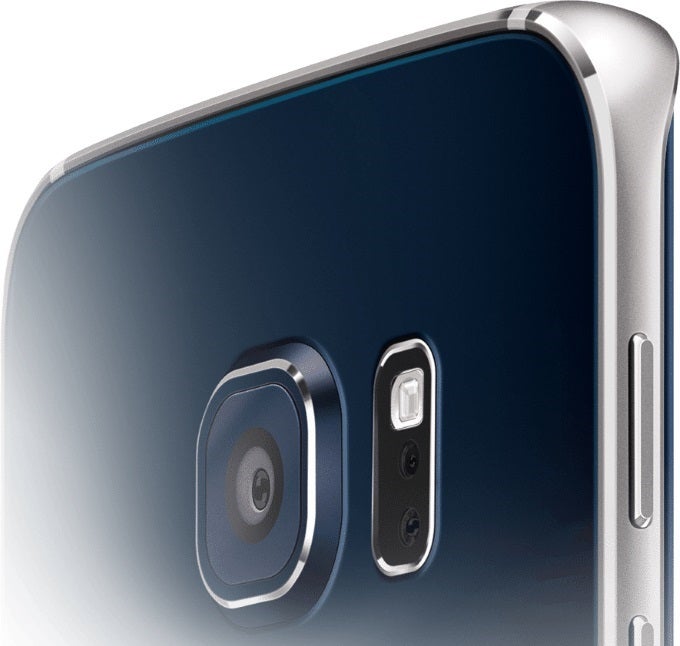 Processor and memory
The Samsung Galaxy S6 and S6 Edge run on a monstrous 2.1GHz octa-core Exynos 7420 chipset that's also paired with 3GB of super-fast LPDDR4 RAM. In addition, Samsung might have grown a key performance advantage in its labs, in the form of UFS 2.0 flash storage. Said to be 2.7 times faster than the current NAND flash memory standard, it could bring a serious improvement to app and content loading times over smartphones that still sport the older flash memory standard. In terms of built-in storage memory, the Galaxy S6 offers up to 128GB of the stuff - non-expandable via microSD card, sorry. In addition, the smartphones feature a heart-rate sensor, which is able to measure your pulse or double as a shortcut for camera-related functions.

Camera
The Galaxy S6 and S6 Edge come with a 16MP unit on the back, while the front cam has been upgraded to 5 megapixels. The S6's camera boasts Auto Real-Time HDR, Smart Optical Image Stabilization, and IR Detect White Balance features for advanced light sensitivity. In addition, it's got a brand-new 'Quick Launch' gesture, which lets users simply double-press the home button and launch the camera app in 0.7 seconds. Having had a great ride with the Galaxy Note 4's 16MP camera, we can't wait to take the Galaxy S6 and Edge out on a low-light photo taking spree!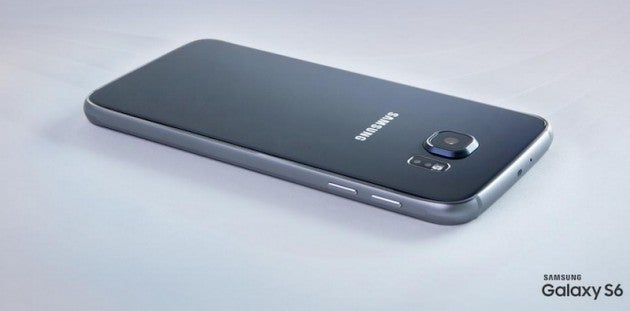 Battery life
The Samsung Galaxy S6 packs a 2550mAh unit, and the S6 Edge has a 2600mAh one. This sounds a bit less reassuring than we'd like it to. But still, we will let our proprietary battery test tell us how many hours of on-screen time this baby will get you. In addition, the Galaxy S6 an dS6 Edge come with fully embedded
wireless charging
, working with any wireless pad on the market that supports WPC and PMA standards. That aside, Samsung also developed a fast wired charging solution that's able to give you 4 hours of usage after just 10 minutes on the charger! We're rather curious to see how this will pan out!
Conclusion
The Samsung Galaxy S6 and S6 Edge will be sold globally from April 10, in 32/64/128GB variants. The combination of premium design, potent hardware, and Samsung marketing muscle makes them seem like the most formidable Android smartphones right now. But we won't rush into big conclusions before we've had the chance for a thorough examination of the smartphones' qualities and performance. Stay tuned!