Android loses developer interest due to fragmentation
47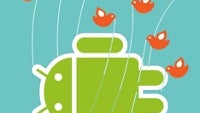 Android fragmentation
is continuing to erode developers' attitude to the platform and for the first time coders detract their interest in the world's most popular mobile platform. IDC carried out a survey among 2,173 developers asking them about their priorities and preferences. A follow-up survey of 484 devs cemented the findings.
"We've seen a steady erosion of interest in Android"
among developers, Mike King, Appcelerator's principal mobile strategist said.
Looking back at the charts, it's the first time that fragmentation is making developers reconsider their intentions and sentiment towards Android. Previously, programmers were almost as willing to work on Android as they were for iOS, and now interest is fading. 78% of devs were interested in developing for Android phones, and only 67% were keen about Android tablet programming. Fragmentation even brought a new category into the listing - Ice Cream Sandwich tablets.
"The fact that Windows Phone is increasingly a strong third in interest level, and the fact that we're getting some compelling Windows Phone devices out there, I think is going to cause some problems for Android over the long term if they don't do something to curtail that fragmentation,"
King commented on the another factor for the decline in dev interest.
As for the rest of the platforms, interest has simply nosedived for RIM's platform, webOS and Symbian. Check out the numbers yourself in the charts and let us know what's your sentiment towards developing for Android and will Windows Phone affect it.