Android co-creator: Fragmentation "an overblown issue"
23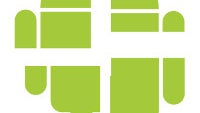 Ask any group of developers to name one major problem with Google's mobile OS, and two times out of three you'll get into a rant about Android's fragmentation and how big of an issue it is.
Enough is enough, though, for Rich Miner, the co-creator of
the world's most popular smartphone OS
is out to talk about the issue head-on: "
I think this is a bit of an overblown issue, frankly,
" he said during the Massachusetts Technogloy Leadership Council this Tuesday, "
Don't forget, there are 1.5 million Android phones being activated every single day. There are 900 million devices out in the market,
" Miner added manning up to the widespread criticism.
In other words we have to accept that the inherent allure of the open platform is also its biggest flaw. Miner, who admittedly has more of a personal stake in the fortunes of the OS than most, nevertheless makes a good point:
"
Us techies read the blogs and know what features we may be missing. I think if you asked a consumer, 'Do you feel like your phone OS needs to be updated today?' they're pretty happy with the results and the performance they're seeing. So I'm not sure it's a major issue.
"
And this rings especially true with some of us – ever asked your less technically adept friends what version of Android they're running? Try it. We have, and most often they won't even know where to find that information, let alone talk you through all the features they may be missing out on. And these people make up for a significant chunk of the close to billion Android users.
Regardless, there's a second side to the coin. Namely, OEMs and carriers who are known to take forever to release the latest bug fixes and software updates, and
in some cases even give up altogether
. Addressing this flaw, Miner claims that Google has become far more flexible in this regard and points to
the quick containment
of the
latest Android-wide threat
.
"
Clearly, in the early days of Android, there was some learning that had to be done between Google and the ecosystem—the handset OEMs. I think Google is much better, as we've seen with the latest security release. Google got a patch out … very quickly to the OEMs.
" the co-creator said "
The OEMs, sometimes they might be a little bit too conservative. But they have to make sure that those releases are verified and tested, as do the carriers. Because it's a Verizon or an AT&T that's getting the phone calls from customers if that release isn't robust.
"
His statements are sure to hit a sensitive spot with the more involved Android crowd, and some will even go as far as condemn them as self-serving – we're sure you're going to let us know in the comment section. And us? Our gut feeling is that Miner may be correct, statistically speaking. Does that make it any less relevant? Absolutely not.
source:
Xconomy