Android app takes down National Weather Service website
14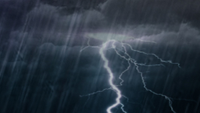 Requests for weather information from a single Android app, apparently brought down the National Weather Service website on Monday. A message on the NWS status page blamed an "abusing Android app" for preventing visitors to the website from seeing weather information. The NWS originally said that it was talking to the developers of the app to resolve the issue.
A later post written by the NWS, notes that the agency had hired Akamai to add DDoS filters to block the offending traffic. The filters allowed service on the website to return to normal. During the outage, local weather offices has to turn to social media to disseminate updates.
One disturbing part of the whole tale, centers on the fact that requests from one Android app could bring down the NWS. The agency provides important and timely weather information that can save lives. Hopefully, those who rely on the National Weather Service won't have to worry about the site being taken offline again, by a small app.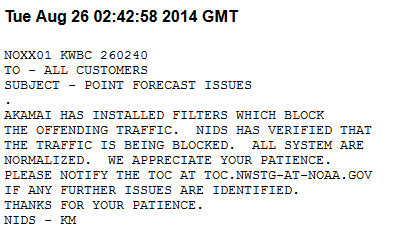 After being affected by an Android app, the NWS website is back up
source:
Noaa.gov
via
Forbes