Android Wear apps get their own section in Google Play
10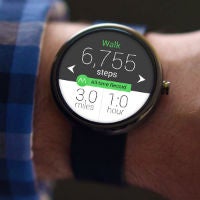 The first Android Wear devices will begin shipping to customers next week, and Google is already getting the Play Store organized a bit more to help out those who want a bit more on their new smartwatches than just the normal set of notifications. With that in mind, Google has set up a section dedicated specifically to apps optimized for Android Wear.
To be clear, because of how Android Wear works, these are apps for your smartphone that have extended features for Android Wear. There are two Google apps listed, Maps and Hangouts, to go along with plenty of other options like: money management apps, Level Money and Personal Capital Finance; travel apps, American Airlines and Delta; and, news apps, The Guardian and Thomas Reuters.
But, the list also does appear to be incomplete. Evernote just announced an update to its app that brings Android Wear support, but isn't on the list. We've also seen plenty of other apps that are apparently in the works, but haven't been properly updated yet, like Gmail and Twitter.