Android Wear app updated to 1.0.2, brings updated Play services
2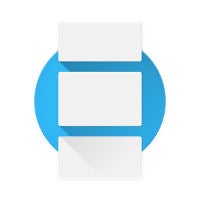 A new update to the Android Wear app has begun rolling out from Google. The update is minor in terms of version number, bringing the app from 1.0.1 to 1.0.2, but the actual changes within the app might be a bit bigger than you might expect. Google has yet to publish the official change log for the update though, so we can't say for sure, but one change is known.
The code-hounds over at
Android Police
took a quick look at the APK and found that the Google Play services for wearables portion has gotten a significant update, going from version 5.0.91 all the way to version 6.1.11. This is the piece of the app that gets transferred from your phone to your smartwatch, so there are plenty of changes that could come from that, including improved battery and more. However, the update to Play services doesn't necessarily mean those changes are activated right now, this could be in preparation for a bigger update to come.
As the update roll out gets more widespread, Google will likely be posting a change log, so we'll have a better idea of what to look for. Of course, Google has promised a number of big
updates to Android Wear
before the end of the year.