Android Pay adds support for 31 new US banks
3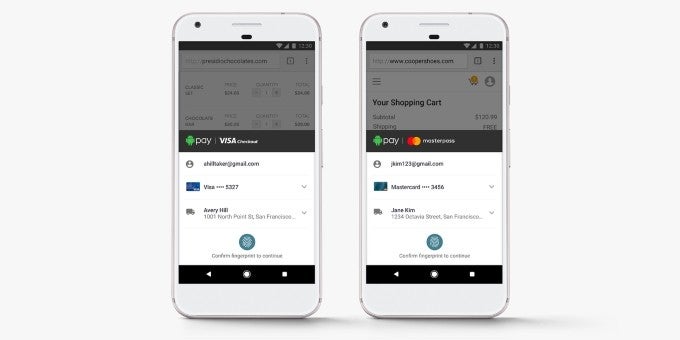 Another month, another enlargement of Android Pay's roster. This time, the number of US banks added by Google is 31, which is quite a sizable update for the service. The list of supported banks now includes the following:
Alcoa Pittsburgh Federal Credit Union
America's First FCU (Visa)
Bank of American Fork
Bank of Eastman/Magnolia State Bank
Bank of Washington
Carolina FCU
Central National Bank
Citizens Commerce National Bank
Community Financial Credit Union
Credit Union of Colorado
Day Air Credit Union, Inc.
First Command Bank
First State Bank of Colorado
Fort Worth Community Credit Union
Heartland Bank and Trust Company
IU Credit Union
Lewiston State Bank
Marquette Bank
NBT La Grange
NorthCountry Federal CU
Peoples Bank
Plus4 Credit Union
PrimeSouth Bank
Publix Employees Federal Credit Union
Service 1st Federal Credit Union
Southern Michigan Bank & Trust
Texas Bank and Trust
The Farmers & Merchants State Bank
The Hometown Bank of Alabama
Town & Country Bank and Trust Co.
TTCU The Credit Union
The service now supports over 600 major banks and credit unions, and is becoming more widely adopted by retailers nationwide. Google has made Android Pay relatively easy to activate, but if you wish to give it a try, your best bet would be to check the requirements with your bank.