Android's new navigation has iPhone X-style home indicator, and runs on swipes
36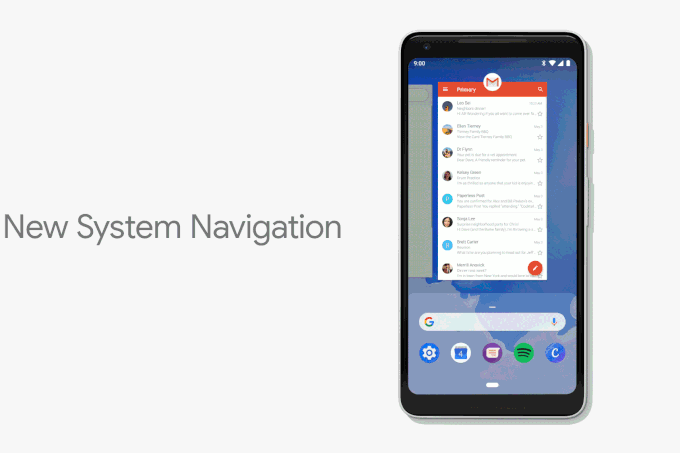 With the
P20
family of Huawei, we have the first major Android handsets that have reworked the interface to fit a notch in, and even add an
iPhone X-esque home indicator
in the nav bar settings. Was that a harbinger of things to come?
Turns out yes, as Google just got on stage to announce a new gesture-based navigation system for the next version of Android. In a follow-the-trend mentality, upcoming Android phones, and not only of the Google Pixel variety, will have a new home bar indicator at the bottom - you know, like on the
iPhone X
, but a bit shorter.
Recent app button duties are taken over by a swipe-up gesture, again very familiar one, but, thankfully, swiping on the elliptical indicator serves as a scroller (Google calls it quick scrub" gesture), but there is still a back key on the new nav bar. That one differs, for the simple reason that iOS doesn't have a universal back key (duh).
There are a few new and very welcome interface additions, though - the volume slider is now vertical, and will adjust the media, instead of the ringer volume by default, sweet. Rotating the screen can be manual now, too, with an indicator at the navigation bar to tap on. Android makers are already giving this new Google gesture system as one more option to navigate their phones, instead of the default option, so the transition could actually be painless.