Android OS, like iPhone, has a kill switch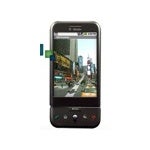 Remember the uproar that surrounded the news that Apple had a 'kill switch' installed in the iPhone - in other words, if you downloaded an application from the App Store, they could remove it from your phone without your consent? Well, the G1 has a kill switch as well. According to the terms and conditions, "Google may discover a product that violates the developer distributionagreement ... in such an instance, Google retains the right to remotelyremove those applications from your device at its sole discretion."
The instances, however, are a bit different. Not only is Google letting users know ahead of time, it is offering to do its best to recover users money in the event that an application is removed from the upcoming Android Market (their version of the App Store). Additionally, Google may have more of a need for such a switch, as applications are not vetted before they are placed in the Android Market. Of note, Google institutes a mandatory 24 hour application return period in which the user can return an application and retrieve their money back. Additionally, users can re-download an application as many times as necessary, just in case it is lost.
Source:
Computer World
via
Engadget Mobile