Android M release date: developer preview to launch today, final build in late 2015
7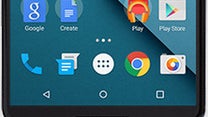 The Google I/O developer conference may have begun only minutes ago, but the major announcements are already pouring in! Of course, the biggest among them is the unveiling of Android M – the newest major release of Google's mobile platform. The software update is focused on polishing the system, both inside and out, with the utmost goal of delivering a superior user experience.
Now, even though Android M is already official, it isn't going to launch anytime soon. The update is still under development, and, mind you, it doesn't even have a candy-flavored name yet. That is why the official release of Android M is going to occur later in 2015, before the year's third quarter is out. If our intuition is not mistaken, the Google Nexus devices will be the first to be updated to Android M. Major smartphones and tablets by the top tech brands will follow in the weeks and months after that.

If you're an Android developer or a geek devoted to Google's OS, however, you're given the chance to test-drive Android M. Google is releasing a preview version of Android M, and the image will be made available later today. Keep an eye on the Android web site for further details, including the list of devices compatible with the Android M developer preview.
There's more Android M news and announcements coming during Google I/O, so keep an eye on our coverage.
Recommended Stories