Android: How to change or add Google Play Store payment methods
3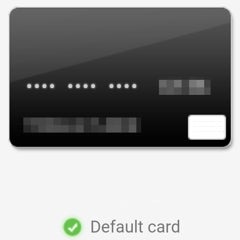 Please note: this is a tutorial for inexperienced users.
If you own an Android device with access to Google Play Store, you've probably already had the chance to buy something from the store. But maybe sometimes you don't want to use the payment method that you've initially set up, or you want to replace it altogether. Fortunately, changing and managing your Google Store payment methods is easy.
To modify your payment settings, you first need to open the Play Store app on your Android device. Once the app is open, you have to tap on the menu button seen on the upper left corner (you can also access the menu by swiping your finger from the left side of your screen to the center). From the drop down menu that shows up, you have to select "My account." Then you'll be able to see the payment method (or methods) that you're already using, and you can also see a button that lets you add new payment methods. Taping on this button will present you the options you have, including adding a credit or debit card, or enabling carrier billing.
Below the "Add payment method" button, you'll notice a "More payment settings" button. When you tap on that, you will be asked to re-enter your Google password in order to log in to your Wallet account. After you log in, you'll see your default credit card (which you can edit or remove), and you have the ability to add other cards.
Of course, you can also do all these things from a PC, after you log in to Google Play from any browser.