Android 7.0 Nougat maintenance releases have a specific number scheme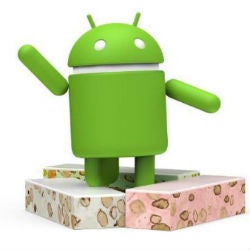 Since the beginning of Android, Google has gone with a fairly unorthodox numbering scheme for the new versions of the system. Major version number changes have been saved for big changes to the UI of the system and for the more nebulous idea of a significant change to the OS. But, it appears that Google is adopting a more traditional and predictable number scheme with the Android 7.0 Nougat maintenance releases.
According to leaker extraordinaire Evan Blass, Google has decided to use the 7.1.x numbering for the
quarterly maintenance release
updates that have been confirmed to be on the way. Unfortunately, if Blass is right, even these releases will use a strange numbering scheme. Blass claims the first maintenance release for Nougat will be Android 7.1, but the second and third will be Android 7.1.1 and 7.1.2, respectively. This, as you may notice, doesn't make a ton of sense in terms of traditional numbering schemes, but it does make at least some sense with Android because of how Google handles security updates.
Traditionally, a 7.x update would be the first major update bringing bug fixes and performance updates and such, then the 7.x.x would be the emergency security patches. However, Google has monthly security patches that are logged separately, so using this method would allow Google to release the first maintenance release (7.1) with significant features (possibly the Nexus launcher and/or Google Assistant, as rumored) then bring smaller bug fixes with the 7.1.x releases and still have the monthly security updates. Then leave Android 7.2 for another kind of bump to Android O without breaking the usual Google Android numbering that reserves Android 8.0 for a big UI change.
Obviously, this whole scheme is still pretty confusing, but maybe Google is actually trying to make it more understandable. We'll have to wait and see.