Android 6.0.1 fixes the system clock on your Android device that broke with Android 6.0
21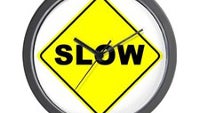 If you are rocking a device that has recently been updated to Android 6.0, you might have noticed something different about the system clock on your phone. A large number of complaints have been posted to the Google Code site about the clock running slow following the Android 6.0 update. This can play havoc with your alarms and event reminders set from your calendar.
You see, we'e not talking about a 30 second difference, or even two minutes. According to Nexus users posting on the Issue Tracker (Issue # 189789), the time discrepancy can be as large as 30 minutes. Some have been able to resolve the issue by turning on Airplane mode and then turning it off again. But this solution doesn't work for everyone.
Rebooting the phone is another fix that some swear by, while others say that switching to a 3G network setting from 4G will get the clock on your phone back on track, and syncing with the network time.
The good news is that once your handset is updated to Android 6.0.1, the issue will be gone. No longer will you show up late for work, miss appointments, or wonder why your date hasn't arrived (when in fact, they gave you 15 minutes to show and left when you didn't appear). So here's your game plan. Keep using one of the workarounds until you install Android 6.0.1. And if you're late for something, blame Google.
Many of those who posted complaints on the Android Issue Tracker thread about the system clock, are using the
Nexus 5
. Manufactured by LG, you can check out some images of the phone by clicking on the slideshow below. It might take you on a nostalgic trip through time. And time is what this story is all about.
source:
GoogleCode
via
Reddit
,
AndroidAuthority