Android 5.0.1 Factory Images released by Google for Nexus 5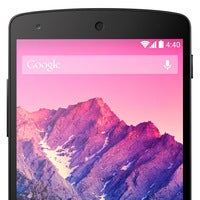 Google has announced that it has released the Android 5.0.1 Factory Images for the
Nexus 5
. The Factory Images can be a life saver if you've screwed up while trying to flash a custom ROM, and you've bricked your phone. Or suppose you've rooted your Nexus 5 and an OTA update is coming. If you don't want to miss the update, you can quickly use the Factory Images to return your handset to the latest factory settings.
The build for the Android 5.0.1 update is LRX22C. All you need to do is follow the directions on the screen. Keep in mind that flashing a new system image will wipe all of the data from your phone. Before you tap your heels three times and say that there is no place like home, make sure that you've made a backup of any personal information that you don't want to discover missing.
In the event that you need to yank the cord on the parachute that will gently land you to safely, merely click on the sourcelink below!
source:
GoogleDevelopers
via
MobileSyrup