Android 5.0 update for the Google Nexus 4, 5, 7, and 10 and GPe devices "in the coming weeks"
25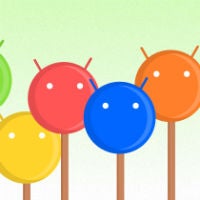 Google has unveiled that Android 5.0 will in fact be nicknamed Lollipop, ending quite a long road of unnecessary speculation on the topic. Of course, the real information that everyone wants is not the nickname, but rather what devices are getting the update and when we can expect those updates to roll out. Obviously, Nexus and Google Play edition devices will be first up, and Google has that information.
The most interesting part is that it looks like our theory as to
why Google chose 5.9-inches and 8.9-inches
for its new devices is turning out to be accurate, because Google has confirmed that the Nexus 4 and 10 will get the Android 5.0 update. Both of those devices are outside of the Google-mandated 18-month window for software updates, so it was never a given that they would get Android 5.0. It was a given that the Nexus 5, 7, and Google Play edition devices would be getting the update though. This means that there will be Nexus devices running the newest software at every display size increment between 4 and 10, except for 8-inches. That's a solid set of developer reference devices.
The timing of the updates is still unclear, but Google has said that Android 5.0 will be rolling out to all Nexus devices and Google Play edition devices "in the coming weeks". This is definitely good news though, because Google is extending support to older devices.