Android 5.0 bug makes it a bit harder to close all open apps
37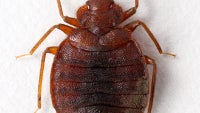 The app switcher on Android allows you to click on a button, and see cards representing the apps that you've recently opened. A simple swipe on the card closes the app. Swipe to close all of your open applications, and there should be no cards remaining when you open the app switcher. However, a bug on Android 5.0 is allowing a random card to show up in the switcher, even after all of the apps have been closed.
On the video that accompanies this story, you see the app switcher completely cleared of apps, and yet a random card appears. This app is closed, and yet another one shows up when the switcher is opened again. It apparently takes about two or more cycles of opening the switcher, closing all of the apps, opening the switcher again, and closing random apps, before you finally have no more apps open.
The random app that appears, thanks to the bug, is one that you had open before you started to close the open apps. You need to have quite a few apps open before the bug does its "thing." And it is not related to any particular device, either. The bug has appeared on the
Nexus 5
,
Motorola Moto X (2014)
and the
Nexus 7 (2013)
, all running Android 5.0.
Previous issues involving Android 5.0 included a problem with
Wi-Fi connectivity that led to the battery getting drained
. That bug was exterminated. Another problem with the latest Android build
made it difficult for some Android handsets powered by Lollipop, to connect to a Wi-Fi signal
.
source:
YouTube
,
AndroidPolice
via
AndroidAuthority