Android 4.4.2 and Sense 5.5 ROM ported from the HTC One for HTC DROID DNA ROM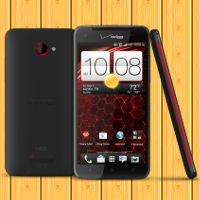 HTC DROID DNA
that brings Android 4.
4.2
and Sense 5.5 to the phone. Of course, you could
wait until March or April when the handset is expected to receive this update officially
, according to
a leaked HTC update roadmap
. The ROM runs on the Linux
3.4
.18 kernel and since Android 4.4.2 and Sense 5.5 have been ported over from the
HTC One
, it should have many of the same features seen with that Android build running on HTC's flagship Android phone.
The ROM brings CDMA and GSM device support and is not pre-rooted. But hey, that's okay because you can root it after the installation. There are three downloads offered, an odexed version, a deodexed version, and a patch to get CDMA up and running.
The DROID DNA was one of the first handsets with a 5 inch, 1080 x 1920 (FHD) resolution display which will soon be surpassed by the 1440 x 2560 (QHD) screens coming with the next-gen smartphones. And while it does pre-date the HTC One, with a quad-core processor and 2GB of RAM, the old boy still might have some updates beyond the next one before HTC calls it quits.
If you're interested in the Android 4.4.2 + Sense 5.5 ROM for the DROID DNA, click on the sourcelink below.
source:
XDA